Many residential neighborhoods in Dallas, Texas, and surrounding areas have homeowner's associations (HOA). A large portion of overseeing these organizations consists of skillful, hands-on HOA management. Slaton Financial offers home owner association services by well-trained staff members to keep your HOA finances running smoothly and free of costly errors.
Be Mindful of Your HOA Management Obligations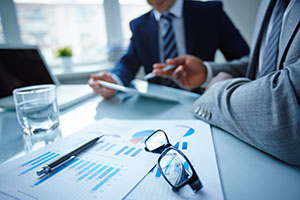 In order to keep a well-run HOA, managers must be up to speed on required financial obligations. This includes preparing and balancing budgets, bookkeeping, dues collection, and keeping accurate records.
We can assist you with all HOA financial requirements. We will make sure your documents like the balance sheet, income statement and cash flow statement, general ledger, accounts payable report – just to name a few you will need – are in proper working order.
Adhere to HOA laws and statutes
Managing HOA's is a significant job for anyone to tackle especially in Texas where HOA requirements often change. Many bills were passed in 2019 that could end up having a major effect on the laws governing Texas HOA's. At least eight have already been enacted.
It is Slaton's business to stay aware of Texas HOA rules that you must adhere to in order to avoid costly errors or issues. Our goal is to help you meet the rules and regulations in Texas through precise record keeping therefore avoiding any missteps.
Streamline Collection of HOA Fees
Collecting HOA fees is a very time consuming task. Allowing for online payment provides benefits to the HOA manager and the homeowners. Slaton Financial Services provides a private portal for client access to documents and an easy way to pay dues. With these streamlined services, residents can be confident that the financial duties of the HOA are not only being handled accurately but quickly as well.
Create a Budget Each Year
One of the most important jobs in HOA financial management is producing and maintaining an HOA budget. This may seem like a monotonous task because the finances may not change much from year to year. However, creating a budget at the start of each fiscal year will reflect any changes needed. This is also important for managing your HOA accounts accurately.
Budgeting carefully, taking regular and unexpected expenses into consideration while assessing the HOA income, is important for avoiding problems and safeguarding financial health for your organization.
Track HOA Financials and Operating Costs
HOA income and expenditures must be monitored on a consistent basis.  Tracking financials and costs on a monthly and yearly timetable is key. This can certainly be an overwhelming task.
Some HOA's turn to software systems, which can be used to customize data tracking to fit your association's needs but this can be a costly solution. Why invest in expensive, complicated software that is difficult to use? There is no need! We already have the software and know just how to make it work for you and your HOA. Let us keep track of all your HOA's financial and operating costs.
Monitor your Vendor lists and Contracts
Maintaining good relationships with vendors is important for HOA's. You want to have a list of trusted vendors for all of your HOA needs, and you want them to trust you. This will include staff, gardeners, contractors, plumbers, electricians and more.
Part of managing an HOA is keeping those lists updated and accurate and keeping those vendors paid on time. You may be curious as to how this applies to your financial goals. Long-lasting relationships with trusted vendors will save you money, as you are able to negotiate better deals and discounts on services.
Avoid HOA Financial Irregularities
Unfortunately it can be fairly common for HOA's to face issues ranging from costly errors to legal jeopardy. Most HOAs require an annual audit and this can be a daunting task if you are not up-to-date on all of your documents.
Slaton Financial Services will make sure you have everything you need for required reports. Your HOA's long-term financial health is important to us.
File Tax Returns Annually
You will need to file your HOA local and federal tax returns annually and on time. This is another part of HOA Financial Management that can seem like a lot of work – and it is!
Keeping abreast of all of your financial documents and duties will make this task easier each year especially with us on your side. We will keep you on target so that each year you are ready for this annual requirement.
Let Us Take the Burden
HOA financial management requires efficient organization of many time-consuming tasks. With an ally like Slaton Financial Services, you can be sure to keep it all running smoothly helping to create a trusted environment for your homeowners and their families.
Contact us today and let us help you reach your goals for quality HOA management.