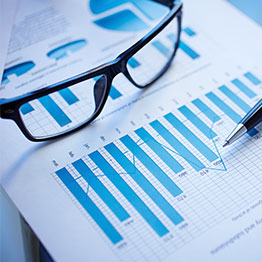 Affordable Business Bookkeeping for Your North Texas Company or Organization
Whether you want to find someone online or you are looking for local bookkeepers, Slaton Financial Services has you covered. You can trust us for professional, affordable bookkeeping.
Better Bookkeeping Dallas TX
Michael Slaton has been in the business for over 30 years. He's seen business needs grow as quickly and broadly as Dallas itself. He's assembled a team of bookkeepers and other financial professionals to handle the needs of many different types of entities.
Slaton Financial bookkeeping professionals handle the needs of big businesses, small businesses, start-ups, and nonprofits such as homeowner associations and medical offices.
Thorough Reporting
We provide you with a monthly financial statement. This is more than numbers on a page. It is a document that helps you plan the future of your business by having an accurate knowledge of your past business finances.
Every month we provide for you:
Reconciled bank statement
Balance Sheet
Statement of Cash Flow
Operating Statement
Retained Earnings Statement
Performance Graphs
Detailed General Ledger
Quarterly Tax Reports
Outsourced Bookkeeping Services
Many companies have discovered that outsourcing bookkeeping allows them to focus their resources on running their business. While we handle the grunt work, you handle talent, productivity, and growth planning.
The cost of outsourced bookkeeping services, when you utilize the Slaton team, can be far less burdensome than hiring someone in house. Plus, it provides fresh eyes on every item on your balance sheet. Our goal is to do the math and to report to you accurately without bias or agenda.
If you are just starting out, you need a bookkeeper who is ready on day one. Our team has the know-how to get your business on a good financial footing. We understand the demands of day to day bookkeeping and tax related matters.
Choosing our bookkeeping team provides you with continuity, even during times of turn-over within your own team. You can set a new course and know that we will keep your books on an even keel, despite any turbulence your business may be dealing with.
Our team will provide expert care for your business books. Ask us about the best way to handle your bookkeeping needs.