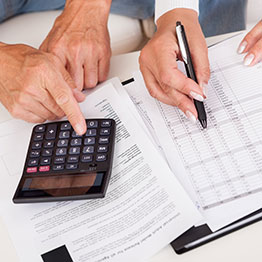 Businesses save money and time when they have the right partner for tax services Dallas TX. At Slaton Financial, we are poised to be an ally for your business and your bottom line. Tax compliance and consulting are sewn into the fabric of our tax preparation services.
Our Dallas tax services are made to scale. We can prepare your quarterly taxes, get your business ready for April 15, or help you all year long.
Affordable Dallas Tax Service
The Slaton team handles tax preparation and long-range planning.  Treating each client as individual and unique, our staff thinks beyond the numbers on a tax form. We get to know your business needs.  We provide support for your goals through consulting, compliance and tax preparation.
Determined to be well-prepared, our knowledgeable team is constantly learning more about the ever-changing tax laws and how they impact our clients.  We want to file your taxes using the most accurate data and the most up-to-date tax exemptions and tax credits that will benefit you.
Dallas Tax Consulting
Your taxes are in good hands with Slaton.  Our state and federal tax help comes with the advice you need to understand your obligations and prevent typical tax problems.  Since we have a team at work, you always have someone you can talk to about issues as they arise. We can help you and your staff shoulder the burden of tax compliance.
Government And Tax Compliance
Our record-keeping will ensure the accurate and timely completion of your compliance forms for local, state and federal purposes.  Our goal is to reduce the burden of meeting these important requirements.
As needed, we can handle day-to-day compliance issues as part of our bookkeeping and payroll services.  With our help, you can meet your responsibilities to the city, state, and federal government.
We provide printed reports and offer ongoing assistance to help you understand what your data means. Our team is always available for your questions and concerns.
Put Your Taxes in the Right Hands
Our Dallas tax services have helped enterprises of all sizes. You can trust Slaton Financial Services with your tax preparation, compliance, and planning needs. Call us for a consultation.