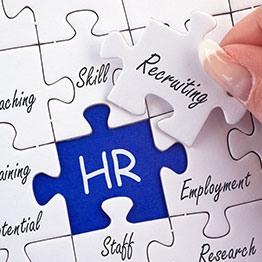 Dallas Human Resources Support is Affordable and Scalable
Dallas human resources support is affordable and scalable with our regular and advanced plans.  Slaton helps our clients save money while still following state and federal regulations governing the workforce. 
How to Maintain Vital Employee Education and Outreach
In business these days, Human Resources is essential. It is needed for employee education, training and development, and more.  Often it's an essential part of meeting regulatory burdens. These may come from OSHA, the EEOC or many other government agencies, but they are all important.
For many, the actual job of HR falls on staff members that are already wearing many hats. Or, there is a department, but it's understaffed.  If either of these scenarios describes your business, then our HR support services are made for your needs.  
HR On-Demand is designed to cover many different types of businesses and many different subjects.  A client simply chooses the materials that match their business needs. Their designee can download checklists, handbooks, newsletters and guides that are ready for customization. This leaves your staff time to focus on strategic planning, talent management, and other long-term goals. 
Even the most seasoned human resources professional will appreciate having all of this material ready for use at a moment's notice. 
Unlimited documentation customization

Clear guidelines for management

Instructive guidelines for employees

Uniformity for personnel reviews and discipline

Plainly stated rules or regulations for your specific needs

Updated codes of conduct

Already using HR On-Demand?  Sign in here.
Why Do Businesses Need Our Dallas Human Resources Support Center?
HR On Demand is designed to make life easier.  This affordable program is helping area businesses in many ways:
Reduce your overhead.

Find quality help for your human resources goals.

Get regular advice from our monthly newsletter.

Educate your workforce on important issues.

Satisfy regulatory agencies and investors.

Reduce the chances of HR-related lawsuits.
Don't Go it Alone
Our advanced plan provides access to an HR professional.  You can get advice on what your company needs to satisfy existing requirements and how to head off personnel disputes.  You'll spend less time on human resource management and more time on the things that matter.
Serving many different types of business, we've seen lots of different issues. Why should you go it alone? Get the help you need when you need it. 
Save Money and Time
If you don't have money for HR staff, you can still have the help you need.  That's why our plans are perfect for your use. You don't have to hire another staff member and pay another salary. You've got access to the materials and advice you need to meet your HR obligations.
Dare to Audit Your Dallas Human Resources
With our three-minute online audit, you will quickly discover whether you need this type of HR help.  It's simple and fast because we don't want to waste your valuable time. We just want you to discover your baseline.  Are your HR policies up to date? What do you need to bring things in line with current requirements? Take the three-minute audit and find out now.
Slaton Financial Services extends this service to its regular clients and other business customers. We want you to have all of the tools you need to succeed.