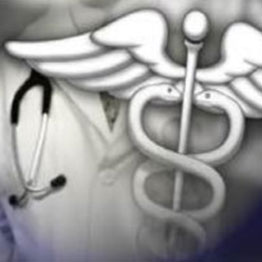 Put Your Home Health Care Cost Reports and Hospice Cost Report Preparation in Good Hands
Slaton Financial Services is certified to handle home health care cost reports for the Texas Health and Human Services Commission. We are also certified to do hospice cost report preparation. We promise you:
accurate, up-to-date cost reports as needed
careful, thorough application of current THHS rules and regulations
unbiased evaluations of each line item to ensure compliance
open-door policy for your concerns and questions
Reduce Your Stress Over Home Health Care Cost Reports
Your home health care business is busy with patients. To reduce your stress, you need a financial services partner that can handle how to do your cost reports accurately.
Slaton has been helping home health care organizations for years. We know the ins and outs of Texas regulations. Our staff is painstaking in its preparation of cost reports. Every year we update our knowledge to serve home health care agencies better.
Let Our Staff Help With Hospice Cost Report Preparation
Hospice care is difficult and emotionally demanding. The last thing that an administrator needs is to have a problem with cost reports. Slaton Financial Services is ready to take responsibility for this important documentation. Let us take the burden off your shoulders. The results will be accurate and honest.
Expertise Plus Cost Report Training Equals Success
In addition to the financial services training that our team already has, our cost-report staff attends all required training webinars with Texas HHSC. That's how we can be sure that our preparation will be accurate and legal for every client.
Our team is steeped in how the system works for our clients. As changes occur, we make sure our methods change with them. We know not only what has been legal, but what is legal right at this moment.
On day one, we are ready to create the cost reports that our home health and hospice clients need to stay in business and maintain the flow of reimbursements. We take this responsibility very seriously because we know the client's bottom line is at stake.
We also know that the legal implications of a mistake could harm our client's reputation and our own. As such, we take extra care to make sure your cost reports are done correctly the first time.
For professional cost reporting, please contact Slaton Financial Services at 214-343-0642.