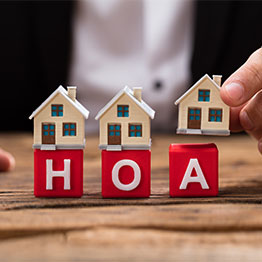 If you are a home owner association manager, you have a big job. Slaton Financial Services makes it easier by providing the bookkeeping and related services that you'll need to stay solvent and smart. For HOA management Dallas TX, you can count on our expert help for regular reports, accurate general ledgers, accounts payable, and more.
Understanding Finances for Your Home Owners Association Texas
When you have an ally like Slaton Financial Services, you can rely on us for help with HOA bookkeeping, regular reporting, and unexpected situations. Our services include a private portal where you, your board members or your residents can access important documents. It's also a safe place to pay dues.
Our portal is making it easier for HOA members to keep up with their dues. They may not love making payments, but they will be happy that your HOA can improve home values by more than 4 percent, according to financial expert Dave Ramsey.
Making the Most of the HOA Balance Sheet
If you are new to HOAs or even if you have some experience, the HOA balance sheet can be daunting. The balance sheet must help you understand your liabilities and whether your budget requirements can be met..
The money may go in and out daily, weekly, monthly or annually, but you can be sure that our bookkeepers will be paying close attention. We can help you make better financial decisions by providing accurate reports. We will certainly do the grunt work that leads to staying within the budget.
The organization's fiscal health is reliant on the balance sheet. We'll help you by providing an understanding of all HOA bank accounts, liabilities and assets. Among the expenditures we'll be dealing with, there are insurance payments, regular bills, unforeseen repair bills, and more. Then there are the credits such as resident fees, facility rental fees, compounded interest and account equity.
Reading the HOA Balance Sheet
Our bookkeepers can help you make sense of your income and expenses. We can do so on a monthly basis or more often if you feel it is necessary. By going month to month, your reports will be easy to compare, and you can develop a good grasp on your assets and liabilities.
If you are answerable to a board of directors, they'll have the reports they need. They will know if there's been a problem with resident fees or unexpected budget items. They can make a more informed decision when it's time to set the budget. The information also comes in handy if you are dealing with resident bankruptcies or HOA investments.
HOA GENERAL LEDGER RECONCILIATION
Your general ledger will be an accurate record of the HOA financial transactions by date and category. This will allow you to get reports that show the flow of cash in and out as well as the implications of big expenses or income losses.
HOA CASH DISBURSEMENTS
Your check register and invoices will be tracked and compared. You'll have a register that shows you what has been paid, to whom it was paid, and why it was paid. Even when many transactions are done online, this simple tool helps prevent fraud. Good reports mean that you will be ready when it's time for an audit.
HOA ACCOUNTS PAYABLE
Slaton also maintains your accounts payable reporting. This will show what bills are outstanding and when they are due. It will also include a report on unpaid, overdue resident fees. It will also include anything owed to the HOA by an outside organization. You can be sure we will be watching for double charges and unfamiliar invoices.
Let our team tell you more about how we help Home Owner Associations across North Texas. We have the bookkeeping know-how and online reporting tools that you need to succeed.
HOA